Digital Payment Gateways
AilePay makes it easier for any kind of Merchants to receive payments from all Payment Gateways into one platform.
Learn more
Get started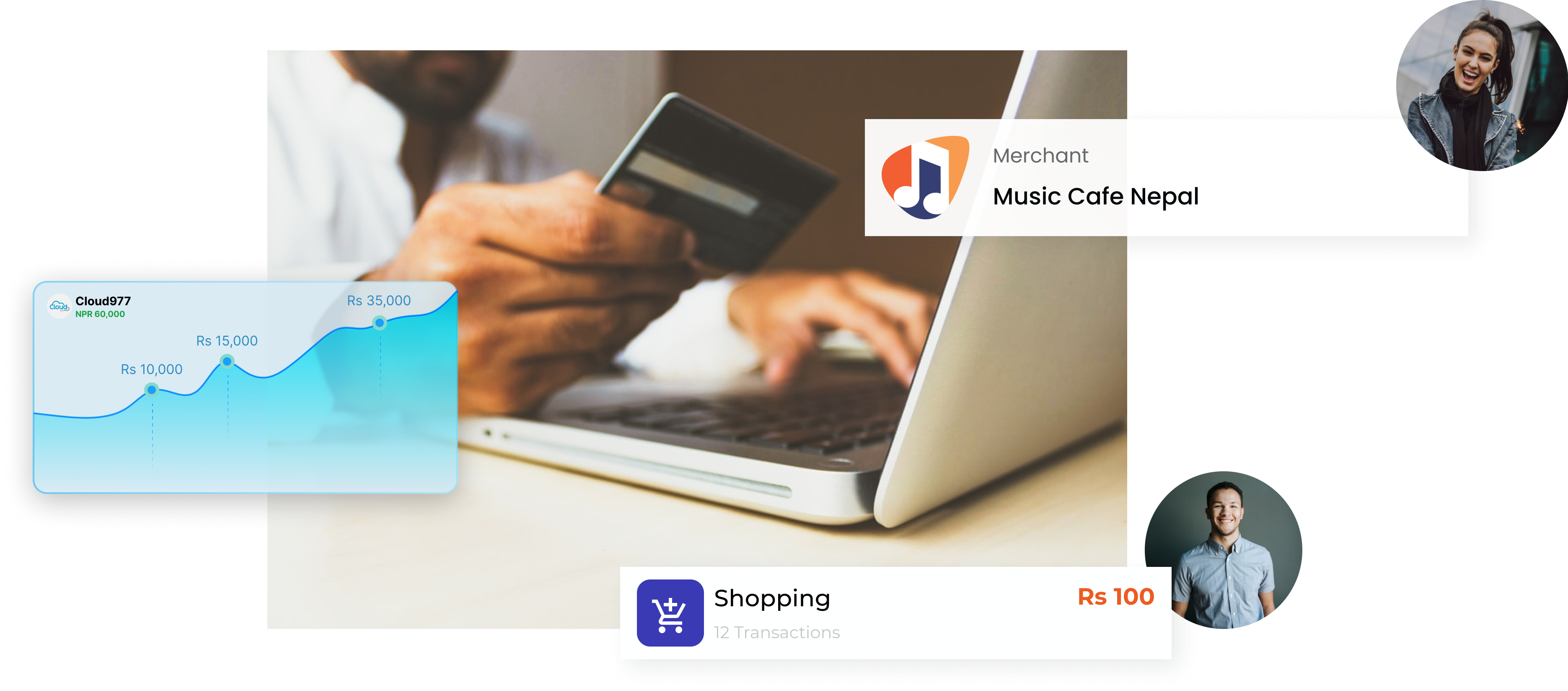 Services
We know each of your business is different, hence different kind of services we provide
AilePay Hosted
Easily create a payment link by adding product name and price for your products and send to your customers. They will see your logo, product name and price on the link and make the payment by choosing their desired Payment Channel.
AilePay Checkout
Easily integrate AilePay service on your Web or Mobile eCommerce websites and start receiving payments from any Payment Gateway available.
AilePay Pro
Get the power of Hosted or Checkout features with your own Merchant Account and start receiving payments directly to your account. Just set your Mechant API keys on our dashboard and you are good to go.
Features
Be at the advantage of all available payment channels in Nepal and start receiving payments right away with our easy platform
Nationally and Internationally
Merchants can easily receive payments nationally and internationally via Local payment gateways and global Visa & Mastercard networks.
Dashboard Integration
Dashboard to see the real time statistics of all the successful payments and balance.
Payment Link
Option to create a payment link to send to customers or directly integrate with website and apps to quickly start receiving payments
Onetime Setup
Less hassle, no setup for individual payment gateways required and one setup works for all Payment Gateways
Payment Solutions
Use AilePay with ease no matter what kind of eCommerce you run. Be it virtual/downloadable products or physical products, be one step ahead in receiving payments.
Software or Downloadable Products
Provide software sales or services directly from our dashboard. Merchants can include downloadable products along with the product so that the users can directly get hands on the products after making the payment.
Physical Goods
Accept payments from all over Nepal for your physical goods so that you can deliver with more freedom.
faq
Here are some of the Roomsy frequently asked Questions
What is AilePay? Is it a new Payment Gateway?
AilePay is a platform to grow your eCommerce business using our easy to use platform to manage your products and Payment gateways available in Nepal.
Can I receive payments online?
Yes, you have a variety of payment gateways to choose from, and you can receive payments right away using your own merchant account.
Will I have a product listing page?
You can sell your products to customers directly on your own product listing page on our platform.
Can I integrate AilePay in my own website?
You can easily integrate AilePay into your own website using our user-friendly API.
Are there any transaction Fees??
We do not have any transaction fees or commissions. You will have to bear the transaction fees from individual payment gateways
Still have Questions?
If you cannot find answer to your question in our FAQ, you can always contact us. We will answer to you shortly!
Contact Us
We are not open to public yet, contact us to try our services before we open to public.
Hate forms? Send us an
email
instead.